Sunday, March 9, 2014
"On Monday, March 10, some twenty of them will stay up overnight on the Senate floor, according to The Hill, "to bring attention to the impacts of climate change."

You don't get more idiotic than that. Climate, measured in decades and centuries, is always in a state of change. Meanwhile, the weather anywhere in the nation, determined by the changing seasons and responsive only to short-range forecasts, has turned colder thanks to a cooling cycle that is now into its 17

th

year."
"So, while the twenty or so desperate Democrats gather all night, keep in mind that (1) there has been no global warming since 1997, (2) more than 31,000 scientists have signed a petition saying humans are not causing global warming, (3) Arctic ice is up 50% since 2012, and (4) every one of the climate computer models predicting warmth has been wrong over and over again."
Saturday, March 8, 2014
"The Obama administration's Russia policy is in disarray. The 2009 "reset" exists now
only as a joke
. Russia continues to back Syrian dictator Bashar Assad, and it has violated Ukraine's sovereignty by placing troops in Crimea.
As Russia acts apparently with little fear of Western retaliation and with disregard for American dissatisfaction, here is a look back on the eight most naïve statements Obama and administration officials have made about Russia."
Full article.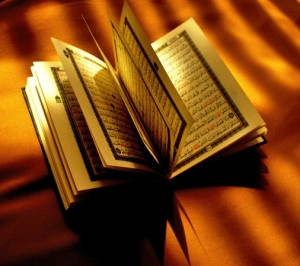 "While other scriptures contain contradictions, the Koran is the only holy book whose commentators have evolved a doctrine to account for the very visible shifts which occur from one injunction to another. No careful reader will remain unaware of the many contradictory verses in the Koran, most specifically the way in which peaceful and tolerant verses lie almost side by side with violent and intolerant ones. ...To get out of this quandary, the commentators developed the doctrine of abrogation, which essentially maintains that verses revealed later in Muhammad's career take precedence over earlier ones whenever there is a discrepancy.
....
"But why the contradiction in the first place? The standard view is that in the early years of Islam, since Muhammad and his community were far outnumbered by their infidel competitors while living next to them in Mecca, a message of peace and coexistence was in order. However, after the Muslims migrated to Medina in 622 and grew in military strength, verses inciting them to go on the offensive were slowly "revealed"—in principle, sent down from Allah—always commensurate with Islam's growing capabilities."
Explaining how Muslims are good citizens until they form a majority. At that point they seem to me to become as conquerors. TD
Legal Insurrection
"It's difficult to say, but I vote ever-so-slightly for "true." My opinion of John Kerry is very low, but I think more of him than I do of Obama.
"The following seems quite characteristic of the president:" ...
... "Such behavior would certainly be consistent with Obama's arrogance, his go-it-alone sense of self, and his disregard for the ideas of others except for a few extremely trusted advisors. He has alienated even many of his friends and supporters—certainly quite a few of the Democrats in Congress—on a personal level by having very little to do with them, not asking their advice, and not even letting them know what he's planning before he does it.
"It's well-known that Obama thinks he's smarter than anyone around him, and it isn't even a point of view he tries to hide."
Full article
The author,
Neo-neocon
:

"Previously a lifelong Democrat, born in New York and living in New England, surrounded by liberals on all sides, I've found myself slowly but surely
leaving the fold
and becoming that dread thing: a
neocon
. My friends and family don't want to hear about my inexplicable conversion, so I started this blog to
tell the tale of my political change
and provide a forum for others." ...
More at the link

.

About the apple

.
Richard Larsen
"Sleight of hand and illusion have their role in the entertainment world, but when the same tactics are employed in the real world, the stakes are much greater, and the intent more dubious. David Copperfield has met his match in fabricated magic and illusionary tactics. For as any illusionist knows, in order to avoid letting the spectator see what's really going on, you distract the spectator's attention. And none are better at that than those leading the country today."...
"There is another inconvenient truth that the advocates of raising the minimum wage need to address. Our de facto open border policy has depressed wages. Approximately a million low-skilled workers illegally come into the country every year, driving down wages, especially at the lower end of the spectrum. Harvard economist George Borjas has documented how our immigration policies have reduced American wages by $402 billion a year, while increasing profits for employers by $437 billion a year."
Associated Press award winning columnist Richard Larsen is President of Larsen Financial, a brokerage and financial planning firm in Pocatello, Idaho and is a graduate of Idaho State University with degrees in Political Science and History and coursework completed toward a Master's in Public Administration. He can be reached at
rlarsenen@cableone.net
.