Dr. Phyllis Chesler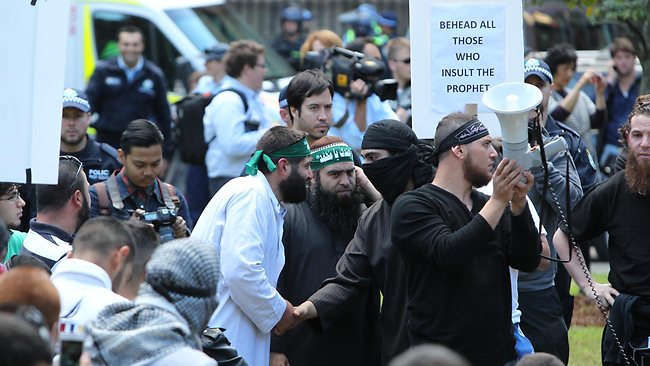 "Yesterday, terrorists threatened to "behead" Tasmanian Senator Jacqui Lambie if she did not help "introduce sharia law in Australia."
"To her credit, Lambie had recently called for the introduction of the death penalty for terrorists and had been quoted as saying: "If you don't like our Australian law… then pack your bags and… leave. We will never bow down to sharia law."
"The police do not yet know whether this death threat was sent by Jihadists or by opponents of a planned mosque.
"Australia is part of the core group

coalition against ISIS, which consists of the United States, Britain, France, Canada, Turkey, Italy, Poland, and Denmark.
"And here's the history in Australia — a history you might think left Australia alone, but no.
"Jihad has been building for years in Australia. In 1998, a Sydney police station was shot at by four Arabs. In 2004, a Lebanese-Australian told a reporter that he "wanted to undertake a terror attack in Sydney in the name of Islam."
"According to Australian terrorism researcher Andrew Zammitt, in 2003, thirteen Melbourne men and nine Sydney men were arrested and charged with forming two different cells to prepare attacks. Eighteen were convicted. These arrests suggested that Australians had become "newly radicalized" post 9/11." . . .
Read the full article here.
Nancy Pelosi Quotes The 'Prophet' Mohammad At The National Prayer Breakfast
" .. . .Pelosi went on to make sure the audience gets the message that we're not just a nation of Judeo-Christian values, but of Judeo-Christian-Muslim values." . . .