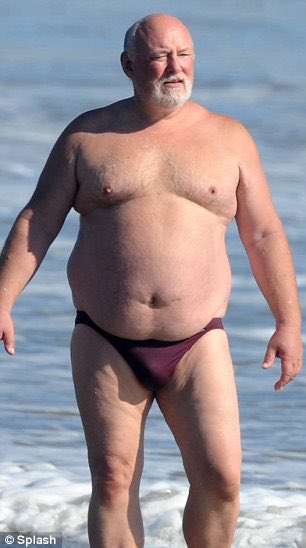 PJ Media
"
In the wake of recent terrorist attacks by radical Muslim extremists in France, beaches have begun banning burkinis—full-body swimwear worn by Muslim women—at public pools and beaches because they've been deemed a security risk. The first ban was imposed in Cannes on the French Riviera and they've now spread to 14 other cities. Tensions over the minimalist dress code escalated this week when someone snapped pictures of police officers in Nice
reportedly forcing a Muslim woman in Nice
to partially disrobe.
"Now, some people are wondering whether other swimsuits that make people uncomfortable should be banned. This guy will be the first to go if Paul Webb has his way:" . . .