How Obama loyalists conspired to undermine the Trump transition
. . . "
As the collusion avenues led to dead ends, Republican investigators for the House Permanent Select Committee on Intelligence and the
Senate
Judiciary Committee traveled on a new lane. They discovered a number of behind-the-scenes moves that they said transformed a traditionally acrimony-free transition into a partisan transfer of presidential power." . . .
Trump Is Starting to Spook the Left
. . . "Referring to Trump's experience dealing with the mobbed-up New York construction scene in his long real estate career, Brooks says:
And yet I can't help but wonder if that kind of background has provided a decent education for dealing with the sort of hopped-up mobsters running parts of the world today. There is growing reason to believe that Donald Trump understands the thug mind a whole lot better than the people who attended our prestigious Foreign Service academies.
. . .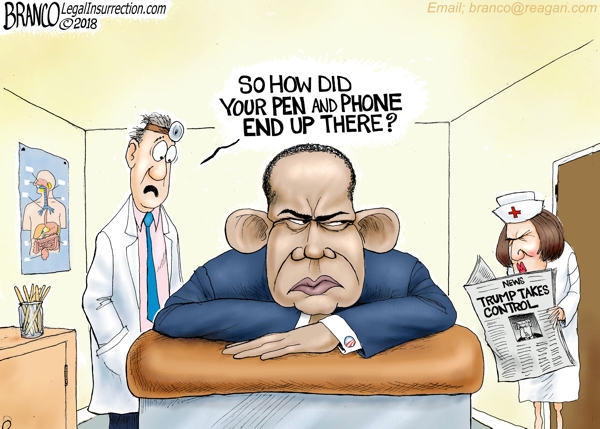 https://legalinsurrection.com/