How did all this silliness work out?
Russia posts provocative tweet warning US on Syria, mocking Earnest
"The Russian government is ratcheting up warnings – on Twitter – to the U.S. government not to interfere with its military operations in Syria, even suggesting American aircraft could be targeted by its "air defense systems."
"In a provocative tweet Wednesday, the Russian embassy in Washington posted a side-by side photo of White House Press Secretary Josh Earnest and the Russian S-300 missile system.
"With the military apparatus pointed toward the image of Earnest, a caption says Russia wants the system because they "never really know what kind of assistance terrorists might get." The tweet says Russia will take "every defensive measure necessary" to protect their personnel in Syria." . . .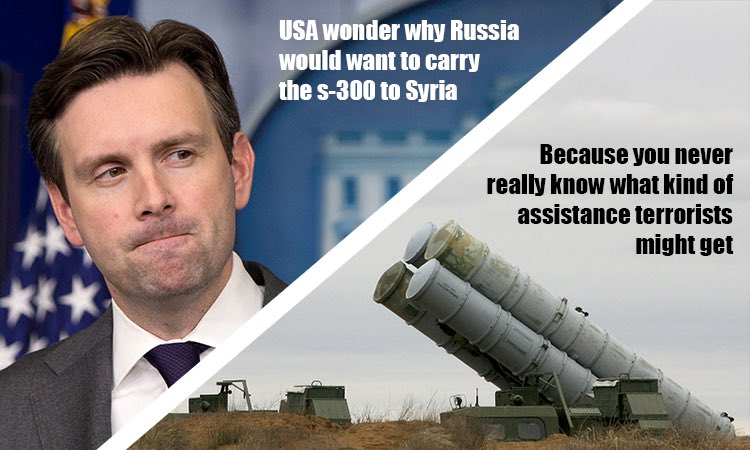 "
Fact
checkers
rated
Kaine's claim false almost immediately, writing that the nuclear deal only purports to curb, not eliminate, Iran's nuclear weapons program, and that the country still has a nuclear infrastructure.
"But the Clinton campaign reaffirmed Kaine's statements after the debate, with campaign spokesman Brian Fallon telling Fox News's Megyn Kelly that Hillary Clinton also believed that Iran's nuclear program has been eliminated." . . .