CNN! "
Riyadh, Saudi Arabia (CNN)

First lady Melania Trump's fashion choices got rave reviews in local Saudi Arabian press Sunday, despite forgoing the customary headscarf.
"Both the first lady and first daughter Ivanka Trump have been closely watched in Saudi Arabia for both style and substance."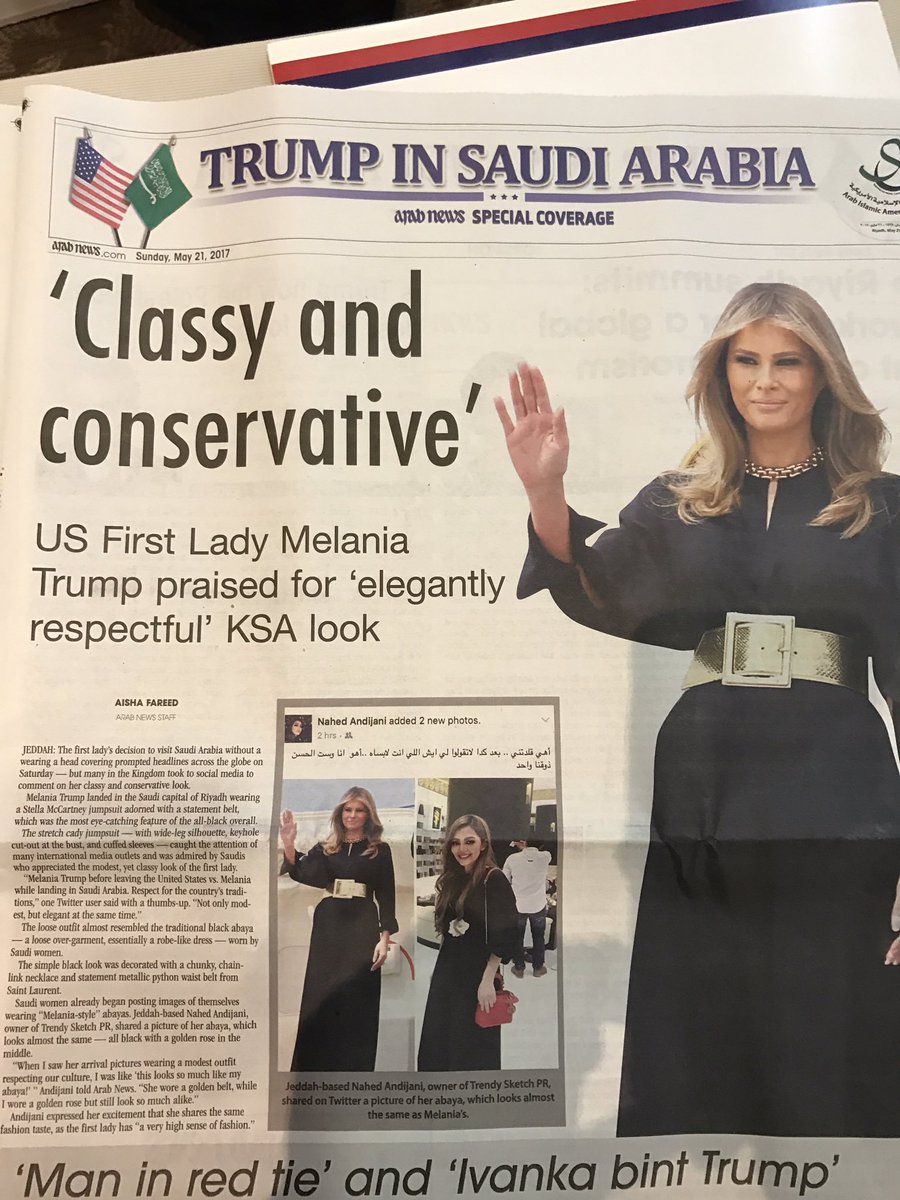 Arab News noted the resemblance as well, quoting a boutique-owner in Jeddah, Nahed Andijani: "When I saw her arrival pictures wearing a modest outfit respecting our culture, I was like, 'This looks so much like my abaya!' " . . .
"Trump wore the jumpsuit for a day of bilateral meetings before changing in the evening into a sweeping magenta gown, complete with flowing cape sleeves, for dinner at the Saudi palace. American press noted that the first lady and Ivanka Trump were the only women present at the opulent welcoming ceremony, which featured the Saudi king and Cabinet secretaries dancing with swords.
"Grisham said of the decision to opt out of the scarf that Trump has been working closely with the State Department protocol and received briefings before the first foreign foray.
" 'It was not required for her to wear a headscarf and nobody asked her to, and based on that she chose not to," Grisham said, adding that the first lady has been "studying hard" for the trip." . . .