Hot Air
"
Fox&Friends was having some fun yesterday with a list of all the people and organizations Hillary Clinton has blamed for her election loss: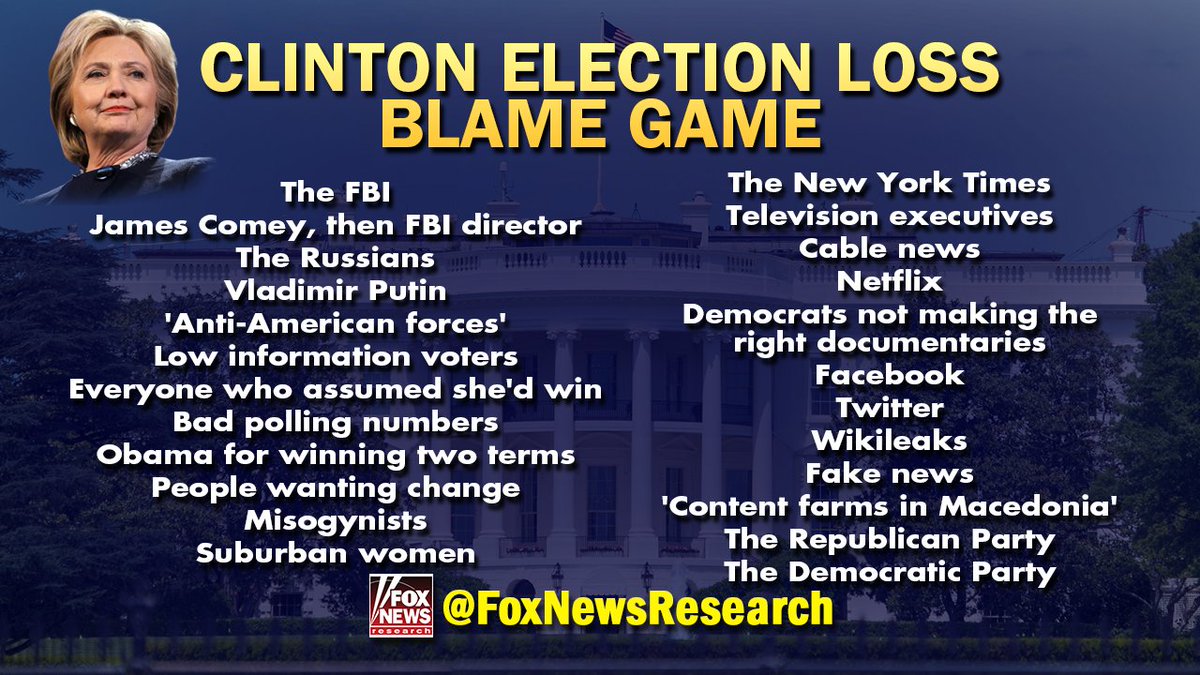 . . . "But not everyone was critical of Hillary's litany of excuses. Andrea Mitchell did this report for
Today
which notes that Clinton is blaming everyone but herself, but Mitchell never really seems interested in criticizing her for doing so. In fact, she seems to be more upset with Trump for his Twitter response to Hillary."